7 Ways to Stun with White After Labor Day
White after Labor Day–there's history here. The fashion myth that you have to 'put away' whites after Labor Day dates back a couple hundred years. There are many theories out there as to where the rule began–from societal pressures to coal dust. With Labor Day set as the unofficial end of summer, many people keep this nonsense rule in the back of their heads. Summer might be coming to a close, but trending in fashion and design, white is as hot as ever. And with summer coming to a close, there's even more reason to bring white into your decor for chic, sophisticated style. Toss caution to the wind and join us for some inspiration in how to stun with white after Labor Day…
#1 The Ultimate Backdrop: White Walls Stand Out
Named color of the year by multiple sources over the last year, white walls are all the rage. Alabaster, chosen by Sherwin Williams, for its transitional warmth, allows other elements to stand out in striking contrast. The classic look of white walls is timeless, and your accents and decor will add the personal effects you need to make the space your own.
#2 Mix and Mingle: Layers of Whites and Off Whites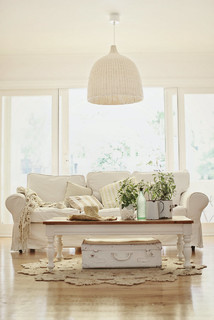 Collections of whites–it's a great way to do white after Labor Day. Mix and mingle different hues for the perfect scene. And while you're at it, don't be afraid to mix up textures. Throws, pillows, rugs…they all add to the character of the space. In varying whites, the layers are chic and sophisticated. As you start to explore the world of whites, you'll see that some have tones of gray while some show creamier hues. It's okay to think certain whites look better together.–it's in the eye of the beholder.
#3 Warm Them Up: Colors Add Warmth
As we mentioned, white is the ultimate backdrop because it lets other pieces of decor stand out with amazing contrast. This even goes for subtle shades of color. This is so important as summer comes to an end. White after Labor Day means that you can hold onto the vibe of summer within your home, from the essence of the ocean in watery blues to the greens of your garden. And while white frames those precious accents, the shades of color you love will warm up the space for the perfect balance.
#4 Cozy and Comfortable: White Bedding
There's something about crisp white sheets. Clean and refreshing, they remind me of vacation and a good night's sleep. There's also something to be said of white bedding: No matter how un-made, it just looks 'tousled' in a way that colors and patterns of other bedding sets make the room look a mess. The quilting on this bedspread adds enough character and charm that other colors just aren't necessary.
#5 Invite Light: White Window Treatments
Illuminating with the ability to invite the perfect atmosphere into the home, white window treatments are timeless. With the natural light of summer starting to wane, you'll need ways to welcome light into your home, and custom window treatments offer features designed to do so. These Silhouette shades have a sheer backing that filter the incoming light with glowing softness, while the view outside remains gorgeous even with the shades lowered.
#6 Pattern Play: White is the Perfect Pairing
Patterns and prints are on-trend and design rich this season. Let's go with it! White after Labor Day is chic and stylish and makes your sense of style stand out. White pairs well with so many colors when you are looking for pivotal designs in patterns and prints. Wallpaper, accent pillows, upholstery…you name it!
#7 Perfect Finishings: Trimmed in White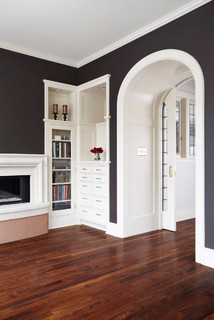 White trim came onto the design scene, and no one has looked back. There might be something to be said for wooden accents, but when it comes to trimming your entire home in stylish design, we love white. White trim adds an invigorating look to the details of your space. Breezy, uncomplicated. And when paired with paint colors? It's a stunning display. This trend in white after Labor Day is sticking around.
White After Labor Day?
What do you think? Are you ready to try this stunning trend? At Metropolitan Window Fashions, we can help you find the perfect look for your home, from custom upholstery and bedding to window treatments and accents. Our design experts would love to visit you for a free, shop-at-home consultation. Let's create a striking look with white in your home!
Other Posts: